Maria Pasillas
May 23, 2019
Bickford of St.Charles made it to Wrigleyfield to cheer on our favorite team. Go Cubs Go!
Maria Pasillas
May 15, 2019
Residents enjoying watermelon outside in this beautiful weather.
Maria Pasillas
May 15, 2019
Residents enjoying our library program.
Colleen Lesher
April 11, 2019
Some of our residents getting nails done from our sweet volunteer nail techs. Thank you ladies
Cuteness at it's "BEST". You know you love spending time at Bickford when your Resident and BFM are "TWINNING"!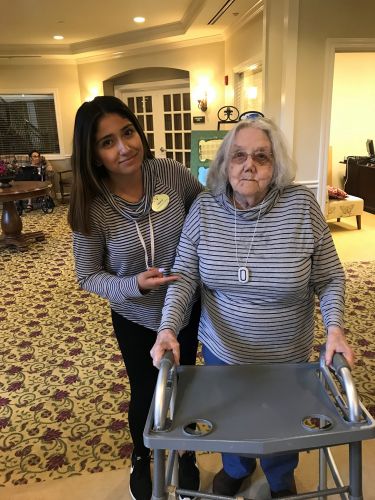 Activity Calendar
Sample Calendar
10:00am Manicures
10:30am Balloom VB
1:00pm Meijer Shopping
2:00pm Manicures
3:00pm Music with Janice
4:00pm Heads Up!
Our purpose is to do whatever it takes to make our residents happy.

Understanding your core needs allows us to know the pathway we must take to make you happy. We have identified three specific Core Needs that must be met to enrich happiness — Basic Needs, Care Needs & Unrecognized Needs.
Contact us to book a tour
or request more information.
Bickford of St. Charles Assisted Living & Memory Care 630-587-8800