Latifah Iverson
June 01, 2023
Latifah Iverson
June 01, 2023
Exercise this morning what a big turnout
Latifah Iverson
June 01, 2023
Arts and crafts today we painted red Robin
Ashley Henderson
May 31, 2023
Congratulations to the happy couple and proud mother Theresa Callahan! #BickfordSeniorLiving #assistedliving #WhateverItTakes #successstory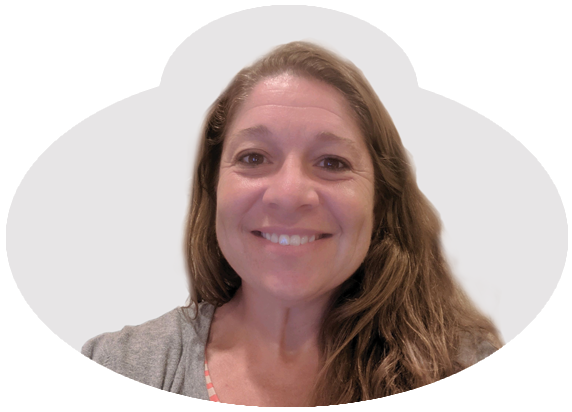 Crystal Lamb
May 29, 2023
Thank you to our Chefs Kevin, Jason, and Mariah for providing us delicious food for our Annual Memorial Day Extravaganza!
Latifah Iverson
June 01, 2023
It is easy to say that we do whatever it takes to make our residents happy, but the real question is – are our current residents actually happy?
Read below to find out how happy our current residents and families really are.
4.1 out of 5.0
based on 159 reviews.
I believe (Name Removed) is your greatest asset you have! Also (Name Removed) running the front office, irreplaceable !!
---
---
My mother tells me she is content living at the Bickford. She has everything she needs and that means everything to me. She gets her physical therapy and medical care in the building. When. Ended the Mobile X-Ray unit shows up. They have activities scheduled for mom all day. From my point of view...nothing and no where are perfect but the Bickford works very hard to be perfect. 95% of the time they get it right and for the times when it isn't right, they fix it without pushback.
---
multiple times my mother did not have her glasses on and a few times she didn't have a change of clothes from the day before
---
You must do everything you can to keep (Name Removed), she is the reason the place runs so well. Also (Name Removed) at front desk is so very personable and professional. Although it took many months for (Name Removed) to complete what I asked, she did complete and I am very happy. Whoever authored the increase in fees letter from corporate office never returned my call, which is mute months later.
---
Thank you to the wonderful staff for continuing to care for my mom. (Name Removed) is operating a wonderful senior community. I hope corporate sees her as a huge asset in her compassion, comfort and the safety of the Bickford residents. She engages in all aspects, including the personnel that provides excellent care! The families are eternally grateful.
---
There seems to be a shortage of staff as of late. I'm hoping that gets remedied soon because things do become neglected and it is very apparent when staffing is low.
---
Foment: the staff is terrific
---
We can't even get my mom to leave there!! Every time I call to see if she wants to come over, she says " No. I don't want to go anywhere. I'll just stay here with my friends "!
---
The nurse practitioner was very helpful and kind. (Name Removed) is always and has been helpful and considerate
---
Detailed rate information is a click away.
By submitting this form, I understand and agree that Bickford Senior Living may contact me via email, text, telephone and prerecorded message regarding my inquiry and that calls may be generated using automated technology. View our Terms & Privacy Policy.
Thank
Y

ou

!

Real Rates now viewable on page.
The process of finding a place for your loved one is hard enough, we're here to make it easier. To help you navigate this change most effectively we remove the barriers and give you what you really want - pricing first!
Base
R

ate

$115 to $165 per day

Range depends on the apartment you choose
+
Care
R

ate

$0 to $140 per day

Range depends on the care and services needed
Whether or not our pricing fits in your budget, we ask you to consider 3 things:
Know that there may be financial resources available that you might not be aware of
To explore this, take advantage of our complimentary third-party financial concierge service through Elderlife Financial.
Know that our rates are all-inclusive
Don't forget our rates include meals, care, activities, basic utilities, housekeeping, linen and laundry service, and more! View all-inclusive details here.
Know the affordability of senior living
Many families are surprised at the affordability of senior living as compared to what they are currently spending at home. Check out our Expense Worksheet to compare for yourself.
Thank
Y

ou

!

Real Rates now viewable on page.
Our purpose is to do whatever it takes to make our residents happy.
Core Needs -
The pathway to happiness
Understanding your core needs allows us to know the pathway we must take to make you happy.
We have identified three specific Core Needs that must be met to enrich happiness —
Basic Needs
You need to consistently receive services in an environment that feels like home.
Care Needs
You need to consistently receive the care that your personal health situation requires.
Unrecognized Needs
You need to consistently experience small, but unforgettable moments that you'd never think to ask for.
Contact us to book a tour or request more information.
Bickford of Rocky River Assisted Living, Memory Care For Pricing & Availability: 440-356-9797
For Friends & Family: 440-356-9797