Brittany Podgorski
April 22, 2019
Hope Everyone had a HOPPY Easter! Maplewood celebrated with kids from the daycare across the street, residents helped kids search for Easter eggs. The day ended with a Easter party, where residents dyed eggs and took pictures with the Easter bunny. Maplewood is filled with joy and so happy for spring to finally be here!
Kayla Fraser
March 02, 2019
Here at Bickford, we honor our Veterans and their families. March is the month of the Military Caregiver, during the Month of the Military Caregiver, Americans recognize and honor military caregivers' sacrifices and successes. Thank you for helping us honor those who served who live here at Bickford and all those who knows what it means to serve.
Kayla Fraser
February 21, 2019
NATIONAL GRAIN-FREE DAY National Grain-Free Day on February 21 inspires families and friends to gather and enjoy each others' company over grain-free meals. What a remarkable way to devote an entire day to loved ones who cope with dietary limitations. Here at Bickford of Maplewood we make our meals from scratch and are mindful of our meals.
Kayla Fraser
February 18, 2019
Red, white or Rosé; It's okay on National Wine Day. Many of us however are celebrating Presidents Day. Presidents Day was founded in 1880 but became a national holiday in 1885. It was originally celebrated on Washington's birthday the 22nd but was moved to the third Monday in 1971. Happy President's Day or Wine Day from Bickford of Maplewood.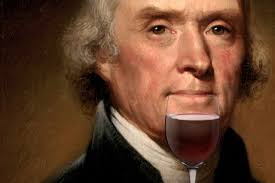 Kayla Fraser
February 15, 2019
Brrr... whats the word, happiness is found at Bickford. While it is chilly out here we welcome you to visit our community and enjoy our atmosphere. As we focus on the month of February and Love is in the air, know that here at Bickford we will warm your heart with how we care. My name is Kayla and I am the Community Relations Director. look forward to meeting you.
Activity Calendar
Sample Calendar
10:00am Manicures
10:30am Balloom VB
1:00pm Meijer Shopping
2:00pm Manicures
3:00pm Music with Janice
4:00pm Heads Up!
Our purpose is to do whatever it takes to make our residents happy.

Understanding your core needs allows us to know the pathway we must take to make you happy. We have identified three specific Core Needs that must be met to enrich happiness — Basic Needs, Care Needs & Unrecognized Needs.
Contact us to book a tour
or request more information.
Bickford of Maplewood Assisted Living & Memory Care 651-777-3316