Slavica Schieb
May 01, 2019
Tomorrow is the National Day of Prayer... Join our Chaplains at 10 a.m. in the Bistro for a moment of prayer!
Slavica Schieb
April 10, 2019
We had a great time celebrating our April Birthdays!!
Slavica Schieb
March 29, 2019
Dental Health Presentation Today at 1:30!
Slavica Schieb
February 28, 2019
Learn about Shingles tomorrow at 2pm with Dr. Everette. See flier!
Slavica Schieb
February 06, 2019
Arms up at our Resident Birthday Party! We had fun with JT Trimmel entertaining us!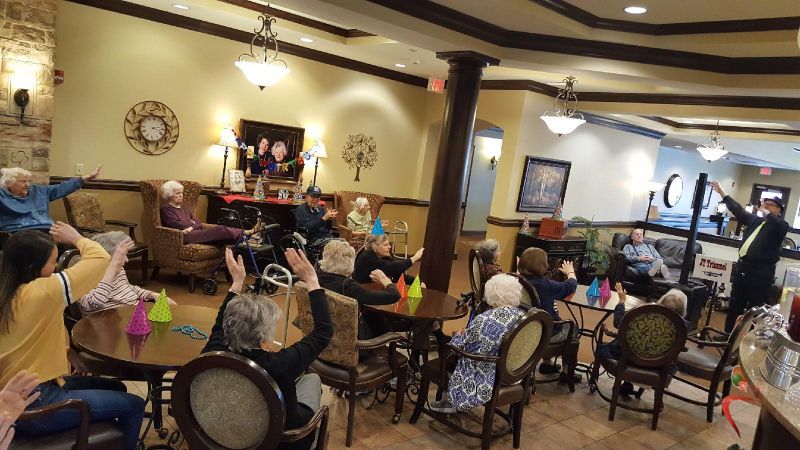 Activity Calendar
Sample Calendar
10:00am Manicures
10:30am Balloom VB
1:00pm Meijer Shopping
2:00pm Manicures
3:00pm Music with Janice
4:00pm Heads Up!
Our purpose is to do whatever it takes to make our residents happy.

Understanding your core needs allows us to know the pathway we must take to make you happy. We have identified three specific Core Needs that must be met to enrich happiness — Basic Needs, Care Needs & Unrecognized Needs.
Contact us to book a tour
or request more information.
Bickford of Crown Point Assisted Living & Memory Care 219-663-0972