Miranda Wagner
March 20, 2023
Kate & Pat helped get some lettuce seeds started!
Miranda Wagner
March 17, 2023
Happy St. Patrick's Day!
Miranda Wagner
March 13, 2023
We made fluffy slime and we definitely should've worn gloves! We may we walking around with Smurf hands for a few days.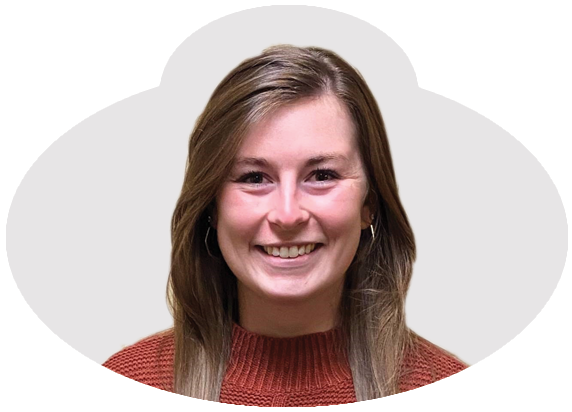 Kelcie Loughren
March 10, 2023
We have a big birthday today! GRACE TURNS 102! Happy birthday Grace! Thank you to all who helped us shower her with cards!
Miranda Wagner
March 09, 2023
Happy National Popcorn Lover's Day!!
Miranda Wagner
March 20, 2023
Kate & Pat helped get some lettuce seeds started!
It is easy to say that we do whatever it takes to make our residents happy, but the real question is – are our current residents actually happy?
Read below to find out how happy our current residents and families really are.
4.1 out of 5.0
based on 176 reviews.
There was miscommunication and lack of communication this month. I know it's been difficult with Covid.
---
We love the new leadership and activities/adventure coordinator!!!
---
My mom said a few caregivers tell her she doesn't need two showers/baths a week. I believe that is part of her care plan to have 2 per week. She would like it if caregivers wore name tags so she could learn their names.
---
Don't think that she is getting the care that should be provided. I believe that she should be given her meds every day,if she refuses should try again and again,maybe get more inventive on getting her to take them.
---
This is not the same place I moved my mom in 3 years ago. Many med errors and staffing issues. Hopefully this is going to have a drastic turn around for the better in the near future. It is very sad to see the frustration in the staff who really care about the residents and try to do the best they can when others are not doing their jobs and no one seems to care.
---
Way too many med errors. Just lucky they did not critically harm anyone. Meal have been served late. What happened to residents being part of family. The quality of care is drastically dropped from even a year ago and it keeps going down. Yes, the direct care CNA frequently work short staffed but there is only so much they can do. The problem is much higher. Also they are not the ones doing meds.
---
Staffing is to low most days. Unable to complete all necessary tasks. My mother has had to wait after signing her needs, I have come in and taken care of them and there is still a wait before someone recognizes she has a need. Food is the same and the wait may be long. Some staff aren't as courteous as the could be. My mother is blind and needs to be talked thru things.
---
Dad loved the petting zoo and ice cream. I'm glad he had the chance to get out!
---
I want to thank everyone for taking such good care of my mom, (Name Removed)! She's such a sweet lady and just loves everyone there! Thank you for the little extra care right now with her elbow. She thanks everyone too for the wonderful care she receives! Keep up the great work Bickford team! ❤️
---
(Name Removed) is an absolute gem and I appreciate all she does for my mom!
---
Detailed rate information is a click away.
By submitting this form, I understand and agree that Bickford Senior Living may contact me via email, text, telephone and prerecorded message regarding my inquiry and that calls may be generated using automated technology. View our Terms & Privacy Policy.
Thank
Y

ou

!

Real Rates now viewable on page.
The process of finding a place for your loved one is hard enough, we're here to make it easier. To help you navigate this change most effectively we remove the barriers and give you what you really want - pricing first!
Base
R

ate

$120 to $160 per day

Range depends on the apartment you choose
+
Care
R

ate

$0 to $170 per day

Range depends on the care and services needed
Whether or not our pricing fits in your budget, we ask you to consider 3 things:
Know that there may be financial resources available that you might not be aware of
To explore this, take advantage of our complimentary third-party financial concierge service through Elderlife Financial.
Know that our rates are all-inclusive
Don't forget our rates include meals, care, activities, basic utilities, housekeeping, linen and laundry service, and more! View all-inclusive details here.
Know the affordability of senior living
Many families are surprised at the affordability of senior living as compared to what they are currently spending at home. Check out our Expense Worksheet to compare for yourself.
Thank
Y

ou

!

Real Rates now viewable on page.
Our purpose is to do whatever it takes to make our residents happy.
Core Needs -
The pathway to happiness
Understanding your core needs allows us to know the pathway we must take to make you happy.
We have identified three specific Core Needs that must be met to enrich happiness —
Basic Needs
You need to consistently receive services in an environment that feels like home.
Care Needs
You need to consistently receive the care that your personal health situation requires.
Unrecognized Needs
You need to consistently experience small, but unforgettable moments that you'd never think to ask for.
Contact us to book a tour or request more information.